Recently, Primark launched a campaign with influencers, being Laura Whitmore's recruitment the face of 'Primark Cares', an initiative from Primark to support the people who make their clothes and to protect the environment. Do I smell Greenwashing?
Two weeks ago, Laura Whitmore announced on her Instagram that she is the new ambassador for 'Primark Cares' using the slogan "Sustainability should be accessible to all!'' Ok, at this point, we can all agree that there are barriers regarding buying sustainable fashion. The most apparent barrier is financial. A basic white t-shirt can cost less than 10 pounds at H&M, but the same clothing can cost upwards of £30.00 at sustainable brands as Organic Basics.
To be clear, there is a good reason why these prices are higher. Like you, yes, I think that sustainable brands can be expensive. But also, growing up in a huge culture of shopping at Mango, Pull&Bear, among others, have also spoilt me: sourcing the right materials that will last and finding factories that run through ethical processes with fairly paid workers SHOULD NOT BE CHEAP.
I will always prefer buying second-hand pieces to new clothes, but I understand that sometimes, it's hard to find what you want or something "trendy." So, one thing that we can do and it's in our hands is to decide how and where to spend our money. And to be honest, I'm tired and frustrated to see brands capitalising on people's desire to be more sustainable by providing "accessible products" that are anything but.
Affordable for who?
To many of you, initiatives like 'Primark Cares' sound like good news. However, thanks to organisations like Fashion Revolution and Remake, as well as educators and activists sharing their knowledge on social media, many people now have some idea of issues as child labour or low pay within the fashion industry. So, seeing Laura Whitmore announcing her collaboration with Primark when they have a history of human rights and environmental issues… doesn't sound great.
In fact, there is no way to be a sustainable brand under the model of fast fashion. We are talking about paying people a living wage selling pieces under 5 pounds. Primark is clearly lying to Laura Whitmore about whatever they're doing because it's not possible. There is no way we can buy sustainable garments without the price going up.
The reason sustainable brands cost 30 pounds for a basic white t-shirt is that they pay fairly, use good quality materials, eco-friendly packaging and often green transport. Brands like Primark are able to be cheap because they use cheap throwaway materials produced at a large scale with unfair labour conditions.
About Primark
Primark was linked to the Rana Plaza factory which collapsed on April 23, 2013, killing 1134 workers. In 2020, Primark cancelled garment orders leaving workers vulnerable to starvation and homelessness. After an intense pressure from campaigners, Primark eventually agreed to pay for their orders, however, Primark has not shared how they ensured that the money reached the workers and claimed that the program has been successfully implemented. Recall that last year Primark's garment workers made only $113 per month while Primark was raking in $485 million in profits!
And we don't have to go very far to know that things are not changing. According to The Guardian, less than two months ago, 1000 garment workers in Myanmar who produce clothing for Primark were locked inside their factory to prevent them from joining anti-coup protests. To this day, there is still no news or details about the investigation they said Primark launched into the factory on 5 March after a local labour organisation raised concerns.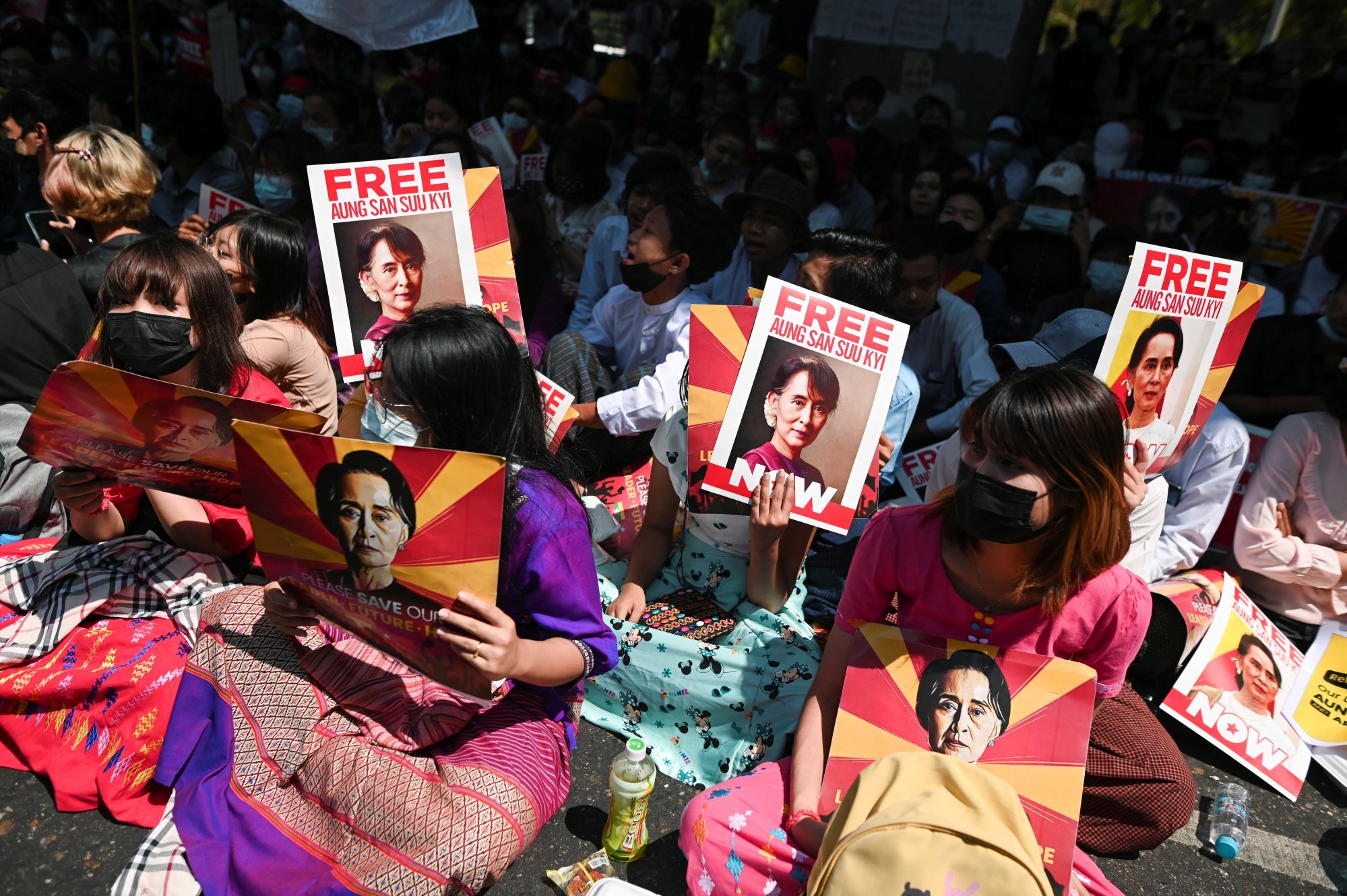 Fast Fashion Cannot Be Sustainable EVER
Social media and influencers encourage us to consume and that's something we can't deny. The connection we can have with the people we follow can be powerful, and that makes us buy more than we should. Laura Whitmore calling 'Primark Cares' an 'affordable' option when that cost comes to both people in the planet elsewhere which makes it hardly affordable.
A business model based on huge quantities and then shipped to countries like the United Kingdom to be sold at rock bottom prices can never be sustainable. How can a t-shirt priced at 3 pounds cover production, material, transport costs and pay someone a living wage? The clothes themselves are a false economy, being lower quality and more disposable. In fact, the cost saving is reduced by requiring more frequent repurchasing. This, again, makes Primark not sustainable as they would have to change their current business model to be sustainable.
If Laura Whitmore really believes in this campaign, her exact words as follows:
"I've been speaking up about sustainability for a long time. Trying to be better personally and understanding where what I wear comes from. But you don't have to spend 50 quid on a T-shirt to be sustainable!!! I feel there's a pressure – a halo effect – that we must spend a fortune rather than actually researching what we are buying."

Laura Whitmore
Why doesn't she share with her followers how Primark is sustainable? Clearly, Primark produces far too many collections per year and they use mainly virgin materials, being the definition of fast fashion, making the environment pay a high price for cheaper clothes. Laura Whitmore assures us she has asked all these questions we all have, yet why do we find the sentence ''Primark does not own factories'' several times on the 'Primark Cares' web page in an attempt to shift any responsibility away from themselves?
I really believe that influencers can combat fast fashion's toxic trend, especially with such a big following, however, Laura Whitmore needs to do more than post the occasional positive message about the 'Primark Cares' campaign. An initiative in itself that is all about buying and consuming more, does nothing but ensure once again that Primark is treating her garment workers like machines.